A detailed panel of vintage hand embroidery showing a peaceful riverbank scene with bluebird and butterfly. Made into a cushion by mounting  and backing with light cream "as new' vintage French Métis linen union.
The bluebird is the symbol of joy, hope and peace ~ a perfect companion to aid comfortable meditation and relaxation.
Wash carefully by hand with warm soap and water and spin.
Filled with virgin Hollowfibre.
Size: 50 x 50 cm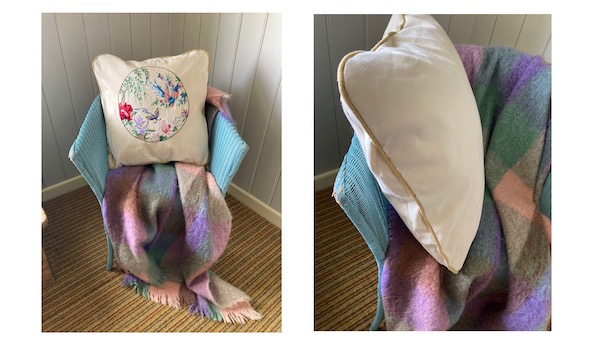 Shipping to UK addresses for a cushion is £8.00 flat rate.