A 1950's embroidered panel with crown/trellis emblems in four corners and a bright floral central design – on a duck egg ~ greeny/blue lightweight linen. Now made into a cushion with a complementary variegated cotton piping and a salmon pink Métis linen union back.
It was formerly framed and would have been embroidered around 1953 to celebrate the late Queen Elizabeth's coronation.
With added zipper for easy washing.
Wash by hand with warm soap and water and spin.
Filled with virgin Hollowfibre.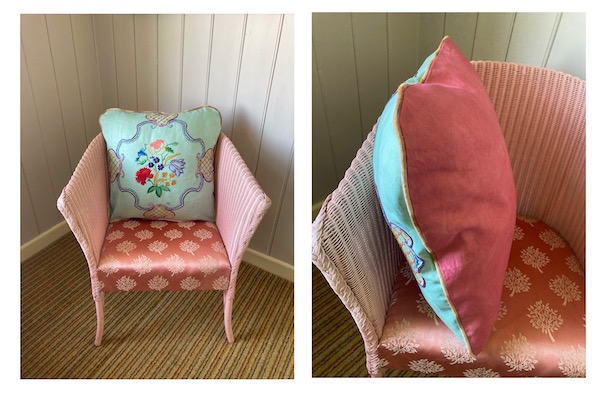 Size approx 50 x 50cm.
Shipping to UK addresses for a cushion is £8.00 flat rate.