This is an exciting timepiece of embroidery – the person who fashioned this design lived in the NOW of that time. The colours are so contemporary and all embroidered on barkcloth too.
The embroidered panel is mounted  onto a luxurious cotton velvet (also from that time) and it's backed with the same and enhanced by a dark blue wool piping.
This lovely cushion would sit comfortably in any stylish home, however minimalist ~ it would be sure to tie the room together.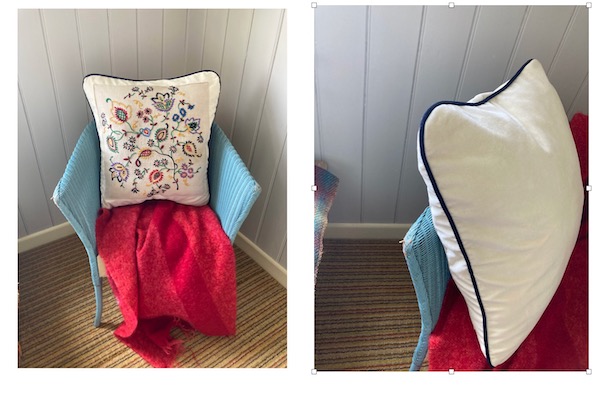 Wash carefully by hand with warm soap and water and spin.
Filled with virgin Hollowfibre.
Size: 50 x 55 cm
Shipping to UK addresses for a cushion is £8.00 flat rate.