A crewel wool tree of life embroidered on a soft olive green linen, mounted and backed with hand-dyed blue Métis linen union.
The piping is a dusty pink real camel hair fabric.
Size: 57 x 45cm
Wash carefully by hand with warm soap and water and spin.
Filled with virgin Hollowfibre.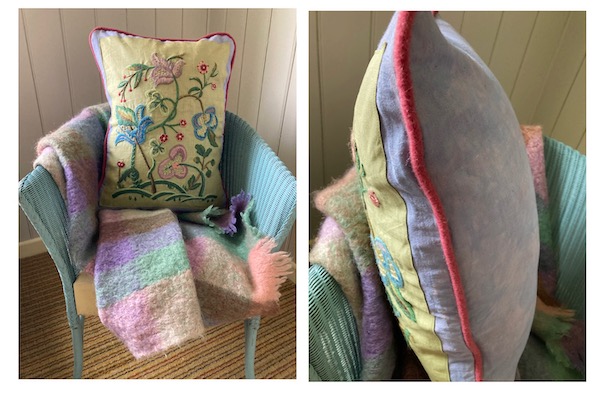 Shipping to UK addresses for a cushion is £8.00 flat rate.