A fine wool work embroidered nosegay of blooms with butterfly on cotton satin fabric and mounted onto a cream Metis linen union.
The cushion is backed with a slightly lighter Metis fabric and piped with a pink linen.
Wash carefully by hand with warm soap and water and spin.
Filled with virgin Hollow fibre.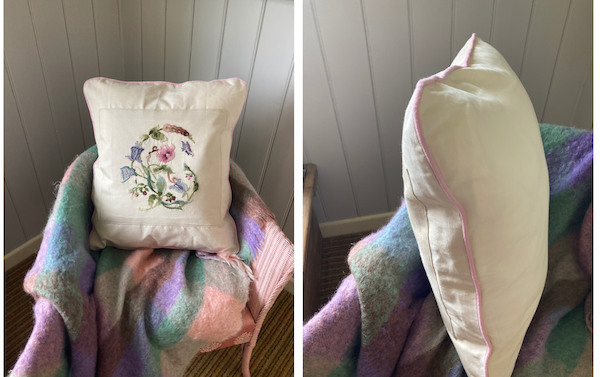 Shipping to UK addresses for a cushion is £8.00 flat rate.