Here's one of two variations of a Lupin and Phlox wool work embroidery from the 1930/40s. The two panels were stored for many moons and found in excellent condition. I have washed them to remove the linen's dressing from new and the effects of years' of storage.
This cushion shows an upright central spray of flowers on a good quality mid-weight natural linen – it is complemented by a salmon pink piping and a lilac/blue Metis linen union hand dyed back.
With added zipper for easy washing.
Wash by hand with warm soap and water and spin.
Filled with virgin Hollow fibre.
Size: 51 x 51cm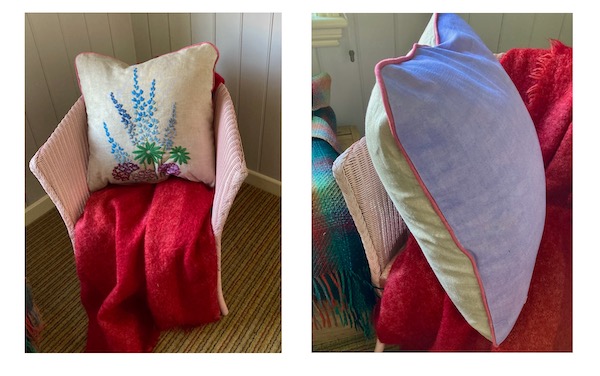 Shipping to UK addresses for a cushion is £8.00 flat rate.