It's a lively scene between the birds, the dog, the deer and the snail ~ lively colours too. The crewel wool work is on a thick linen and the whole piece is 'as new' vintage with the colours as vivid as the day it was finished…so it's hard to put a date on it.
I have added more lively colours with a lilac Metis piping and a Mexican red back – these are hand dyed.
With added zipper for easy washing.
Wash by hand with warm soap and water and spin.
Filled with virgin Hollowfibre.
Size: 48 x 48cm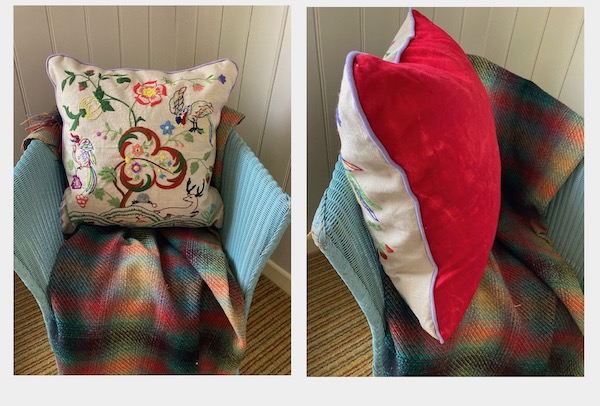 Shipping to UK addresses for a cushion is £8.00 flat rate.