A 1930/40's wool work crewel embroidery on a good quality natural linen with a natural linen back and a complementary coral hand-dyed rayon piping.
A very nice piece with colour combinations of its era – in pristine condition as the embroidered panel was never made up or used after completion.
Wash carefully by hand with warm soap and water and spin.
Filled with virgin Hollowfibre.
Size: 50 x 50 cm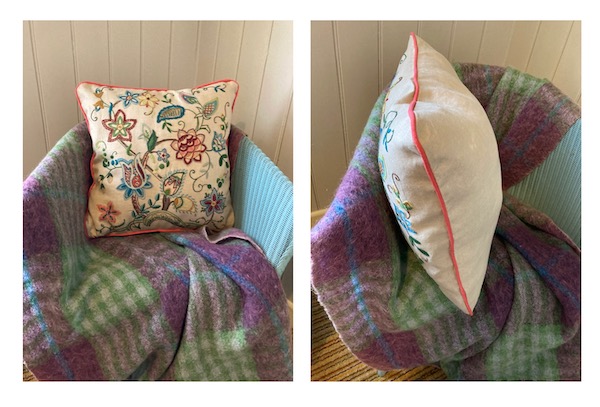 Shipping to UK addresses for a cushion is £8.00 flat rate.