A chunky 1960's embroidery of a galleon made into a cushion ~ mounted on a grey/blue linen with a wine coloured cotton piping and a cornflower blue Metis linen union back.
With added zipper for easy washing.
Wash by hand with warm soap and water and spin.
Filled with virgin Hollowfibre.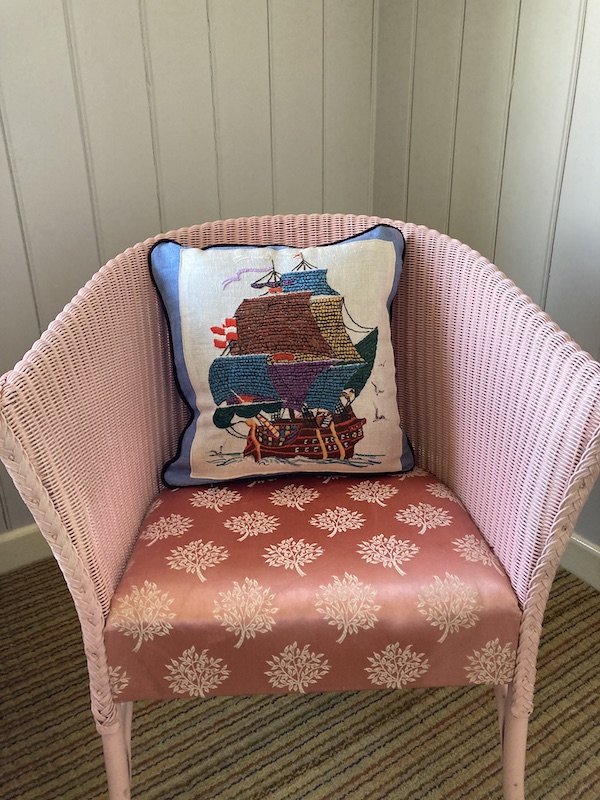 Shipping to UK addresses for a cushion is £8.00 flat rate.
Size: 37 x 37cm