This appealing cheeky blue cockatoo panel of embroidery is in 'as new' vintage condition.
The embroidery is crafted on a light linen and I have mounted it onto a crisp French Métis linen union with a blue linen piped border and a Métis backing.
Wash by hand with hot soapy water, rinse and spin.
Filled with virgin Hollow fibre.
Shipping to UK addresses for a cushion is £8.00 flat rate.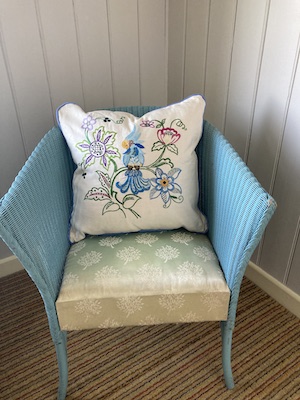 Size: 48 x 48cm.