Here's a smashing Arts and Crafts cushion with embroidery on a soft, open weave linen.
The two reclaimed pieces have been joined together with a section of midnight blue wool baize. Then the panel was mounted onto another piece of the same baize. The cushion is piped with a gold satin silk  and  the cushion is backed with the baize.
With added zipper for easy washing.
Wash by hand with warm soap and water and spin.
Filled with virgin Hollowfibre.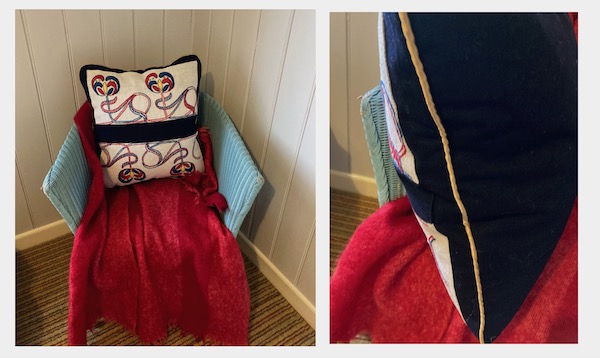 Shipping to UK addresses for a cushion is £8.00 flat rate.