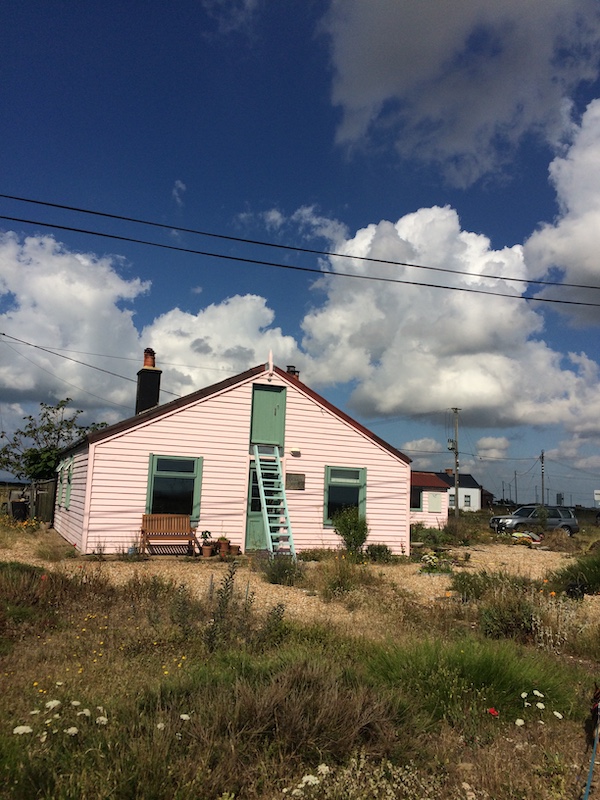 The 2022 season for short breaks at Ocean View is now over and I would like to thank the truly exceptional guests, both new and returning, for their friendship and the appreciation of this authentic and unique house.
Here are some snippets from reviews received this year:
"One of the nicest Airbnb properties we have stayed in…"
"This is the best place we have ever stayed in the uk or anywhere else. We loved the little colourful house it's beautiful inside and out and we loved Dungeness…"

"A really unique and wonderful cottage and location, and warm and friendly host. We enjoyed our stay and look forward to returning. Sound Mirrors, Fishermans Hut, Prospect Cottage, a lovely weekend away."

"Always so lovely to be at Ocean View, this must be the best Airbnb in history. Everything is always perfect, such a treat, every time I leave longing to revisit…."

"A magical place. Worth every penny ❤️"
Bookings will be available for Ocean View from January 2023 for the spring and summer. Next year the season will be longer and the lettings will be limited to a small number each month.
Letting my home via AirBnb allows me to effect improvements to the house (last year it was a new roof!) and invest in my art practice here at Dungeness. While the house is let I stay in the Biod caravan behind the cottage, continuing to work in my studio in the back yard and the art gallery will be open for visitors.
The house is a unique and comfy space to relax and enjoy Dungeness and the delights of the Romney Marshes.
Bookings are made via Airbnb – please follow this link to view availability:
https://airbnb.com/h/ocean-view-dungeness