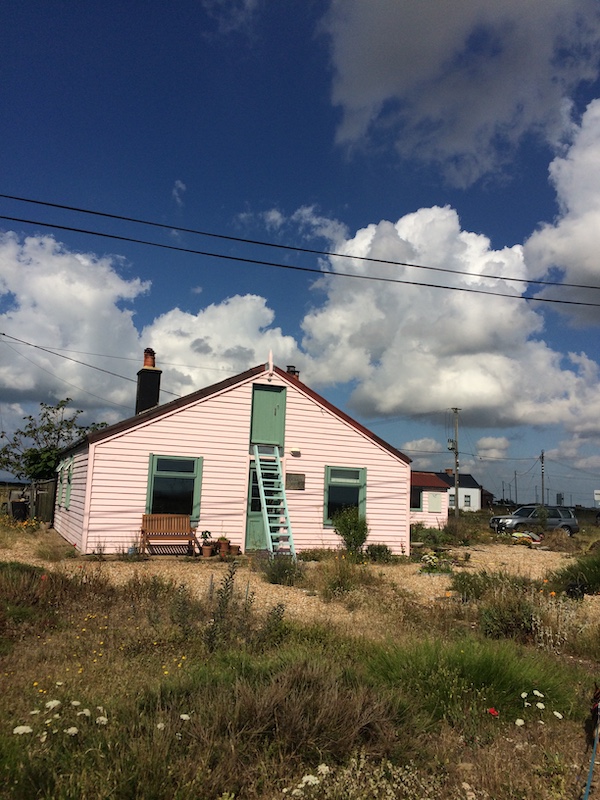 Bookings at Ocean View are now closed.
Thank you to everyone that has come to stay over the years it's been such a pleasure to meet you.
Here are some snippets from reviews received:
"We enjoyed the 3 days in Helen's house very much. Her life and experience as an artist is reflected in the carefully adjusted colors of the interior and nothing is missing. It is a perfect place to be, even if the weather is rainy. We hope to come back one day 😊."
"One of the nicest Airbnb properties we have stayed in…"

"This is the best place we have ever stayed in the uk or anywhere else. We loved the little colourful house it's beautiful inside and out and we loved Dungeness…"

"A really unique and wonderful cottage and location, and warm and friendly host. We enjoyed our stay and look forward to returning. Sound Mirrors, Fishermans Hut, Prospect Cottage, a lovely weekend away."

"Always so lovely to be at Ocean View, this must be the best Airbnb in history. Everything is always perfect, such a treat, every time I leave longing to revisit…."

"A magical place. Worth every penny ❤️"
Letting my home via AirBnb has allowed me to make improvements to the house and invest in my art practice here at Dungeness.